"Our clients rely on the accuracy of APL's valuations to make key property and financial decisions. From borrowing and lending, through to rent reviews, determining levels of insurance cover, and assessing the financial viability of complex and multi-faceted development opportunities. Our QA accreditation through the Property Institute of New Zealand gives our clients confidence in the numbers and the quality of the process behind them."
APL has been providing high quality valuation services for over thirty years. We are efficient and have a valuation team with a substantial store of knowledge and experience. Our firm is accredited and audited by the Property Institute of New Zealand through the Property Industry Quality Assurance (PIQA) programme.
We provide valuation services for all residential, commercial and rural property types.
We have specialist sector expertise spanning commercial accommodation, horticulture and viticulture properties, transmission sites, tourism properties, child care centres, subdivisions, development land and civic assets.
OUR REGIONS
We provide valuation service to clients in Queenstown Lakes, Central Otago, and the Taupō District. Our valuers are based in Queenstown, Wanaka, Cromwell, Alexandra and Taupō .
OUR CLIENTS
Our clients include Government agencies, lending institutions, commercial property owners, property developers, private owners and investors, farmers, telecomunications and other infrastructure owners.
OUR SERVICES
We provide valuations for the purposes of:

Market value

Mortgage security and finance

Market rental assessments

Insurance cover

Construction / as if complete value

Compensation

Financial reporting

Body corporate unit entitlement

Easement consideration
We also provide consulting services to developers and investors.
OUR VALUERS - QUEENSTOWN LAKES AND CENTRAL OTAGO
LINDSAY BORRIE: ANZIV, SPINZ, B.Com Ag (VFM)
Lindsay has been in the valuation field since 1985, valuing in the lower South Island. He moved to Central Otago in 2001, valuing mainly in the Queenstown-Wakatipu Basin and Cromwell District,but extending to all of Central Otago when called upon. Lindsay brings experience and extensive knowledge over a broad spectrum of property types, with his current portfolio including lifestyle and rural properties as well as vineyards and cherry orchards, residential dwellings and apartments. His experience in the commercial sector within this region covers industrial properties and lodge accommodation. Lindsay's vast knowledge ensures you will receive an informed perspective and reliable assessment.
Email:lindsay.borrie@aplproperty.co.nz
DDI: 03 777 4124
Mobile: 027 623 8648
BENJAMIN ROTTO: B.Com (VPM), MPINZ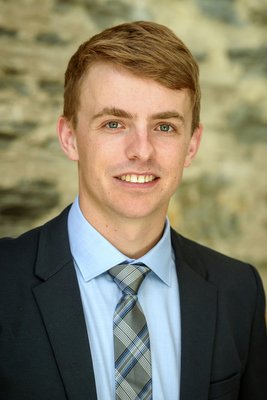 Ben is a Registered Valuer and a Queenstown local of nearly 30 years. At APL, Ben's focus is on providing valuations for Residential and Lifestyle property in the Wakatipu Basin. Ben is experienced in valuations for market value, mortgage security and insurance purposes.
Ben is an active member of the Property Institute of New Zealand, being on the executive committee of the Central Otago Branch, and now assists graduate valuers on their pathways to registration.
Outside of work, Ben manages a non-profit organisation focusing on the development of both adult and junior level hockey players in the Queenstown area while also being a Qualified International Ice Hockey Federation Hockey Referee. If he's not at the Queenstown Ice Arena you will find him on the local slopes or bike trails.
Email: ben.rotto@aplproperty.co.nz
DDI: 03 777 4129
Mobile: 027 220 1682
MALCOLM F MOORE: Dip.Ag, Dip VFM, VP Urban, SPINZ, ANZIV, MNZIPIM, (Reg)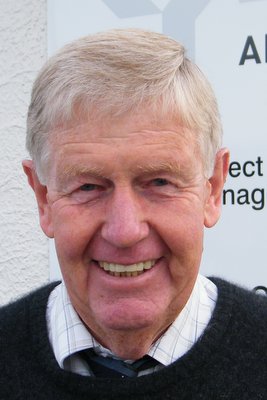 Malcom is a Registered Valuer and Registered Primary Industry Consultant with over 40 years of experience, particularly in the Central Otago and Queenstown Southern Lakes District and has a prolific knowledge of the area. Malcolm is fully qualified and experienced in all facets of urban and rural valuation work. He established his practise based in Alexandra in 1977 and expanded with full time office in Queenstown in 1995 and Wanaka in 2006, joining APL in 2012. Farm valuation and consultancy are a passion for Malcolm which is recognised by his loyal client base. Malcolm has been very active in a range of community activities throughout his working life in Central Otago. He also enjoys spending time on the golf course.
Email: malcolm.moore@aplproperty.co.nz
Mobile: 027 433 6504
SARAH MITCHELL: MPINZ, B.Com (VPM), PG Dip Comm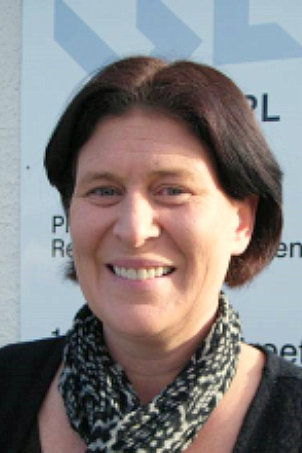 Sarah is a Registered Valuer and Member of the Property Institute and Institute of Valuers, with over 20 years of experience in the property industry. Sarah has a Bachelor of Commerce in Valuation & Property Management and also has Post Graduate Diplomas in Rural Valuation and E-Business. She originally worked in the Canterbury Province then, following a stint abroad working in Corporate Banking and IT, returned to New Zealand, settling in Alexandra as a Registered Property Valuer, where she provided 12 years valuation service to residential, commercial and lifestyle property owners in the district. Sarah has recently moved to Wanaka and is now undertaking project work at APL Property Limited for the Queenstown Lakes District Council and Land Information New Zealand.
Email: sarah.mitchell@aplproperty.co.nz
Mobile: 021 244 9988
OUR VALUERS - TAUPŌ DISTRICT
DENELLE CROUCHER: ANZIV, SPINZ, BBS (Valuation & Property Management)

Denelle Croucher is a Registered Valuer with wide experience in all aspects of urban valuation including commercial, residential and lifestyle properties. Denelle is an Associate of the New Zealand Institute of Valuers (ANZIV) and a Senior Member of the Property Institute of New Zealand (SPINZ).
Denelle became a Registered Valuer with Middleton Valuation (now known as TelferYoung) in Tauranga and has spent time working for APL Property Queenstown Ltd in the Queenstown-Lakes District. Now based in Taupō, Denelle offers valuations of commercial, residential and lifestyle properties in the Lake Taupō and Central North Island districts.
Email: denelle.croucher@aplproperty.co.nz
DDI: 07 929 8943
Mobile: 027 209 7874